Buying a home online has become a trending topic within the home building industry. While the auto industry has successfully been able to integrate this buying model on individual dealer websites, it remains to be seen if home builders will be able to emulate this on their websites.
Builders can be inspired by e-commerce buying models but must understand that there's more to being able to buy or reserve a home online than just adding a "Buy Now" button or lead form and collecting payment on their website. To truly position yourself to capitalize on this trend, having a comprehensive, easy-to-use, and technology-rich website is the first step.
Homebuyers don't necessarily want to buy their homes completely online like a pair of shoes; they simply want digital tools that enhance the traditional home buying experience. Many heavily research on their own before meeting with an agent or visiting a new home community. Successful home builders are investing in websites that provide a robust experience with the important features buyers want during their shopping phase including:
High-quality photos and video
When it comes to new construction homes, image is everything. Professional quality photos and videos will help you sell homes faster. They give buyers a clear sense of the quality of your homes and allow them to visualize themselves living in one.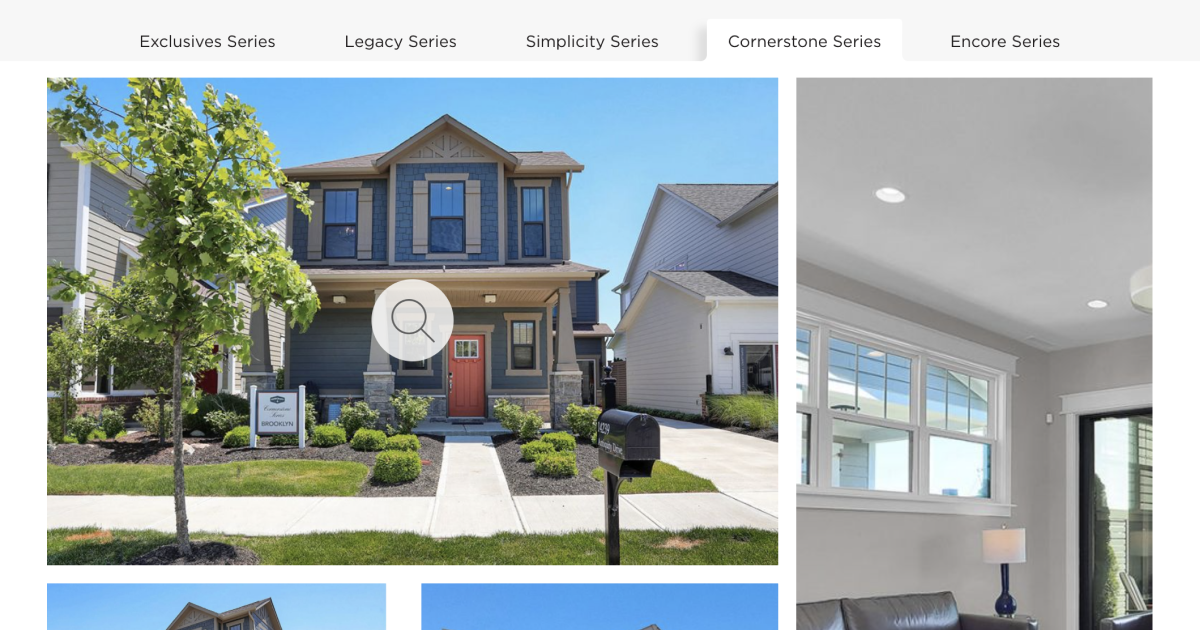 Detailed home information
This is the area where the auto industry shines. Similar to how customers are able to customize and price out a car with options, builders should provide a comparable experience. Buyers want to know the home's base price, the available options/upgrades and costs, and real-time availability to remove the guesswork.
Floorplans
Floorplans should always be included on a builder's website. Buyers are looking to see how the layout of a home flows, something that isn't possible through just pictures and videos alone. This makes it easier for buyers to decide if a particular home is a good fit for their family.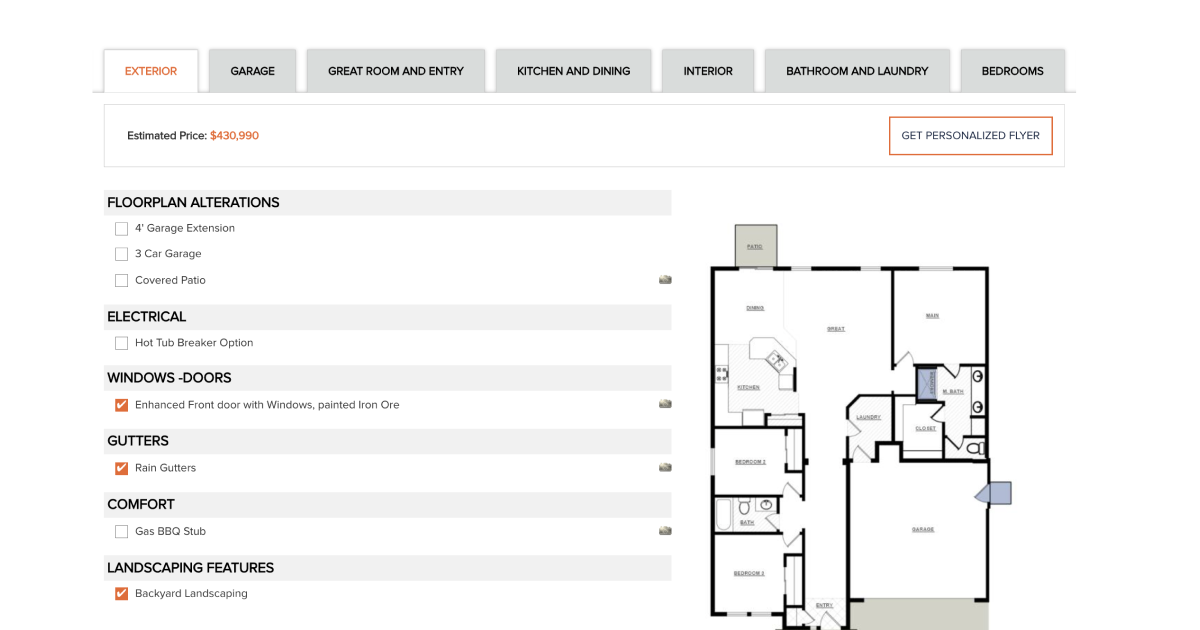 Virtual tours
Offering virtual tours of model homes is standard, but it behooves builders to include tours of quick move-in homes as well.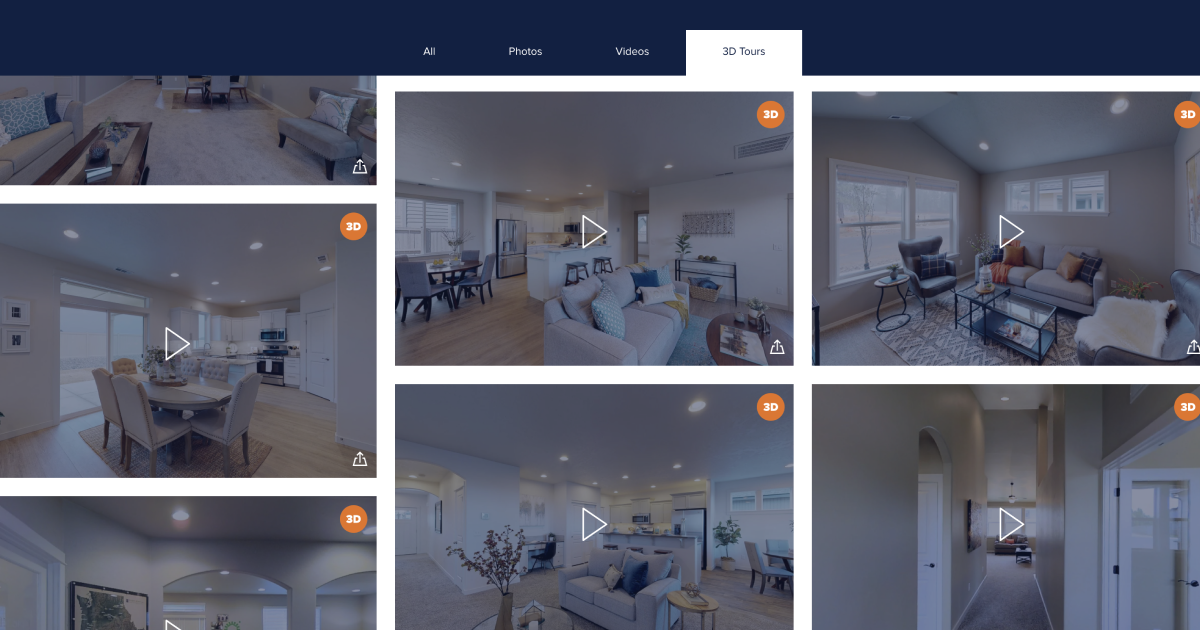 Detailed neighborhood information
Buyers aren't just buying a new home; they're also buying into a neighborhood. Providing detailed information about the neighborhood, including community features like a community center, playground, or pool, will help them decide if the neighborhood is a good fit.
Interactive maps
Perhaps one of the most powerful tools used when searching for new homes is maps. Location maps and amenities maps get buyers to homes quickly and inform buyers about surrounding amenities available in and around the desired area.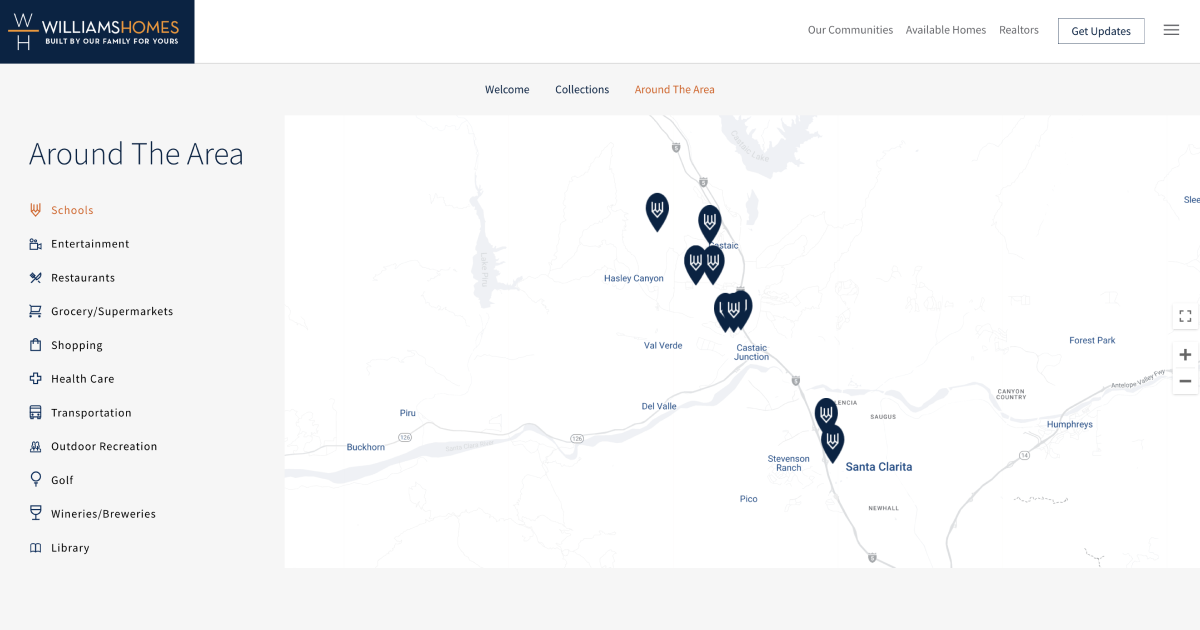 These virtual tools allow home buyers to develop an emotional connection with your products before even stepping into a sales center. By the time they contact you, they'll be more invested in working with you.
Builders should also embrace new technologies and communication habits like offering text messaging in addition to email and phones and using chatbots to supplement their online chats. A Bokka study found that more than two-thirds of online chats happen after hours. You're potentially missout out on valuable leads ff you don't have a system in place to assist these buyers.
Get started with a custom online homebuying experience
Having a feature-rich and tech-first modern website is a requirement to attract and engage today's buyers, even if you don't offer online buying,
If your current website falls short, we can help. Our industry-leading homebuilder websites stand the test of time with sophisticated design and super smart technology that will set you apart from the competition and allow you to capitalize on new homebuying trends. Schedule a website demo and see what we can create for you.