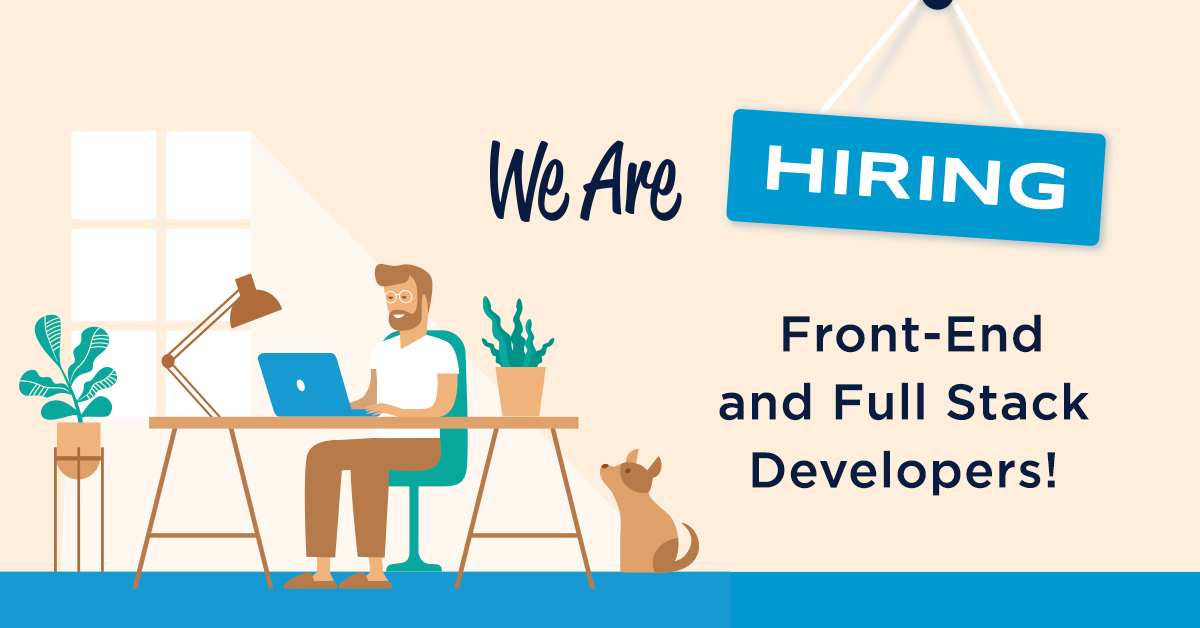 Graphic Language is growing and we're looking to add to our developer team. We're looking for self-motivated and technically-savvy front-end and full-stack developers to help us build innovative web experiences and web apps for the unique needs of the new-home industry. We strive to be different while also delivering the best experience for the end-user and are looking to add team members who value these standards.
What we're looking for…
You'll need to be good at collaborating with teammates, and working with designers as well as clients to discover solutions to their needs; while also finding the right balance between innovation and efficiency.
You will also need experience building pages and interfaces for phones and tablets, as well as diverse desktop users, including 65+, and for ADA compliance.
You will be working with a cross-functional team of designers, front-end, and backend developers to build device-independent websites and web apps.
You'll be improving legacy HTML+CSS components, building new web components (for users as well as admin interfaces), and also adding to a design library of reusable components.
You'll learn and investigate new technologies and techniques, and teach teammates new stuff you're excited about.
You will need to document your work and keep fairly meticulous records, and we regularly learn and teach each other from this documentation.
Required proficiency:
Creating Responsive pages (especially Mobile)
Empathetic interfaces (such as keyboard controls, form markup, and design for A11y)
Git (and some comfort with Pull Requests)
Javascript (in the browser)
CSS (and browser testing)
Semantic HTML
Bonus skills
Vue.js
Angular (any version)
Proficiency working with a backend technology like Ruby, Python, NodeJS, PHP, or others
Proficiency creating/working with APIs using Rails, Django, Angular, Laravel, Codeigniter, or others
Transpiling tools like LESS/SASS, Babel/ES6, etc
Advanced CSS workflows like BEM, OOCSS, SMACSS
Writing automated tests for Javascript and/or browsers (Jasmine, Mocha+Chai, Casper, Selenium, Watir)
Proficiency creating interfaces around 3rd-party packages, especially Maps
Customizing and hosting mapping tiles (openmaptiles.org, similar)
Advanced Accessibility, including screen readers or other assistive technologies
HOW YOU'LL WORK AT GRAPHIC LANGUAGE
We are a fully remote team with employees around the country, so you can live and work just about anywhere with a reliable internet connection. We rely heavily on Slack, Zoom, and other teleconferencing tools so we need someone who's proficient in written and verbal English.
How to Apply
If this position sounds like a fit, send your resume and a cover letter introducing yourself, why you're interested in this position, and why you'd be a great fit to jobs@graphiclanguage.net with "Front-End Developer" in the subject line.
About Graphic Language
Graphic Language is an interactive design, online marketing, and web applications company that services the real estate industry. We've got 20+ years in business and all the energy of a start-up, but without the uncertainty. We are based in the San Francisco Bay Area, CA but we are a tight-knit remote-working team. All of our employees work from their own home office around the country, but we stay in close contact throughout the day via Slack and Zoom to maintain good communication, teamwork, and team camaraderie.
We look forward to meeting you and growing our team!