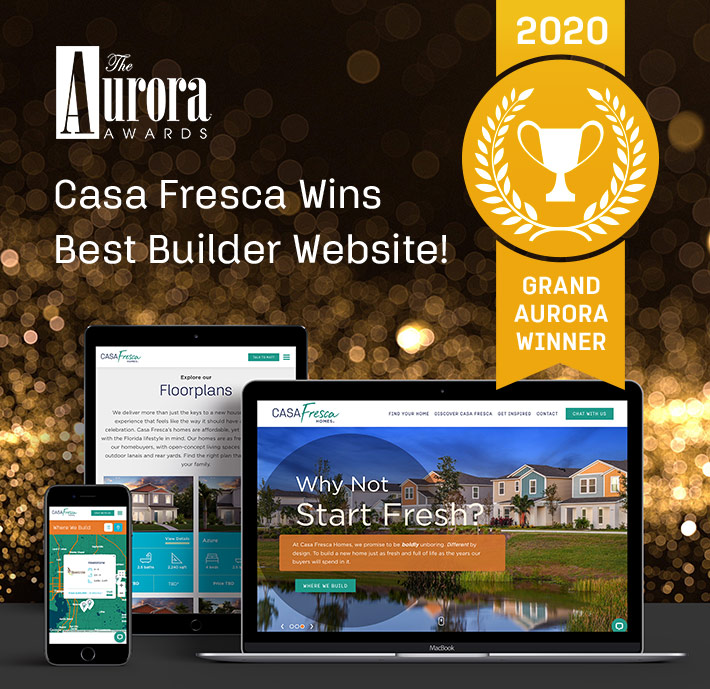 We're excited to announce our client, Casa Fresca Homes, wins big at this year's Aurora Awards at the Southeast Building Conference.
We were honored to team up with Casa Fresca Homes, Tampa's freshest new home builder, to create a website that's as fresh and engaging as their new home designs. Casa Fresca is driven to build fresh, vibrant communities in Tampa inspired by an uncompromising vision of how a home should feel.
Our goal was to create a website that's not only fresh, edgy, and modern but one that increases the likelihood of converting website visitors to leads (and sales) through strategic placement of conversion points throughout the website layout.
We're proud of our work on the Casa Fresca website and honored to have our hard work recognized.
About the SEBC Aurora Awards
The Aurora Awards, presented by the SEBC, recognizes outstanding builders, planners, architects, developers, designers, interior merchandisers, advertising, and other housing-related professionals in the southeastern and Eastern Caribbean regions.